About Soundsclassic.com Online
---
Who we are-

Soundsclassic.com is a division of SoundsClassic and
Video Lab, Inc. We have been servicing consumer electronics since the 1970's.
We keep a large inventory of common and also
hard to find parts.
We have a staff of five full time service technicians, a parts manager, a shipping department as well as secretarial and sales staff.

"We are here to help you with your service needs!"

Store Location-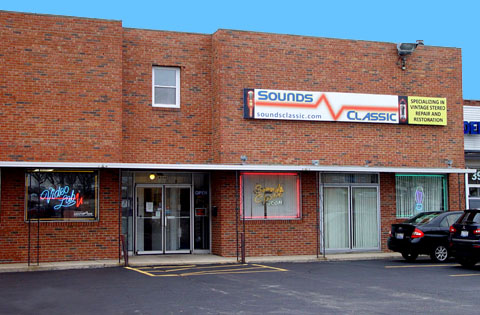 Our store is located at 4444 Center Terrace on the
corner of Alpine Road and Center Terrace, across
from the entrance to Colonial Village Mall in Rockford, IL.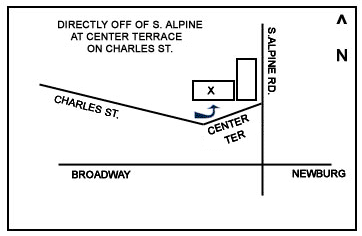 Our store hours are Tues-Fri 10:00am til 6:00pm and Sat. 10:00am til 3:00pm. We are closed on Sunday and Monday. Our phone number is 815-398-0560.

Our Warranty and Disclaimer-

All equipment sold or serviced is warranted for 90 days from the date it is received by you. *Fully Restored and Re-certified Sales items have a one year parts and labor warranty. All items sold have passed our four department quality control tests.
In the event that this unit would require service.
SoundsClassic agrees to service this unit at our repair facility located at the above address. Where as any necessary Parts and Labor costs including return
shipping will be covered at our expense, provided the
unit has not been abused in any fashion, opened
and/or worked on by another person or service facility
or damaged in shipping. This unit has been thoroughly tested and inspected prior to shipping it to you.
Any damage to the box or the unit itself should be reported immediately to us, the carrier and the shipper.
All electronics are shipped double boxed and insured.
*Do not throw the shipping boxes away! Units returned
for any reason, must be returned in the original boxes
they were shipped in. Also, *insurance claims by the
carrier will not be paid unless the original shipping
boxes and packing can be inspected. All returned equipment is subject to a 15% restocking fee, at our discretion.

Our Video Lab Division-
Video Lab Inc. designs, services, sells and installs both Analog and Digital IP Video Surveillance Equipment as well as Computer Servers and other specialty IT Equipment. We have been doing this type of work since the early 1980's.

---
[ Order Form ] [ For Service Info ] [ Contact Us ] [ Home ]